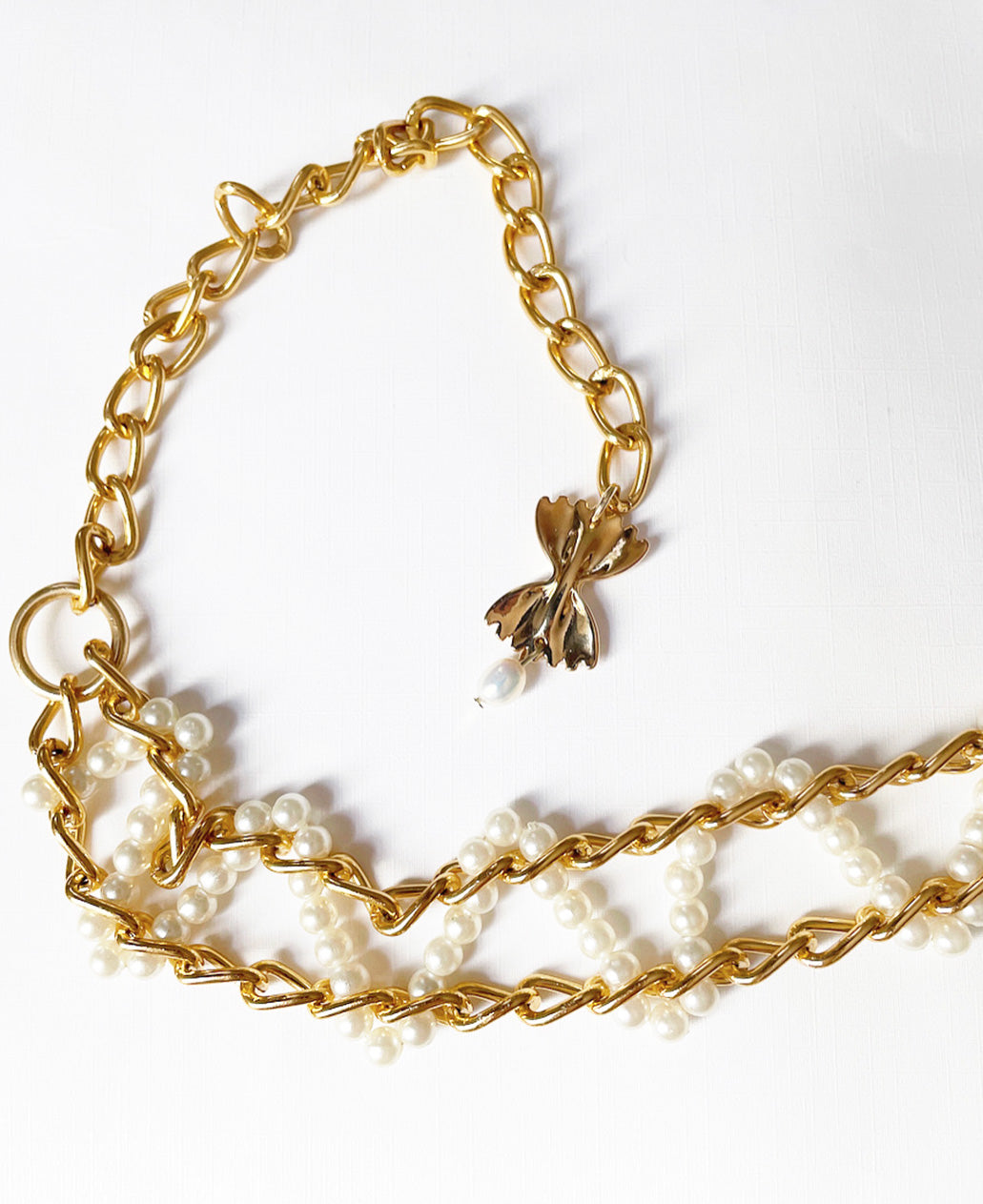 Perla Belt and Bracelet // HTT x Panache
In collaboration with the uber-talented History Time Travel, we've upcycled a vintage belt and turned it into a light-weight two-in-one accessory.
Wear it as a belt with a little charm loop or remove the loop and wear it as a belt and charm bracelet, it's girl dinner meets girl math. 
✦ Vintage find ✦ Upcycled ✦ Adjustable (longest 34in.) 
Care Instructions: Jewelry should be told it's stunning once a day to increase confidence, also avoid getting water or moisture on the pieces.