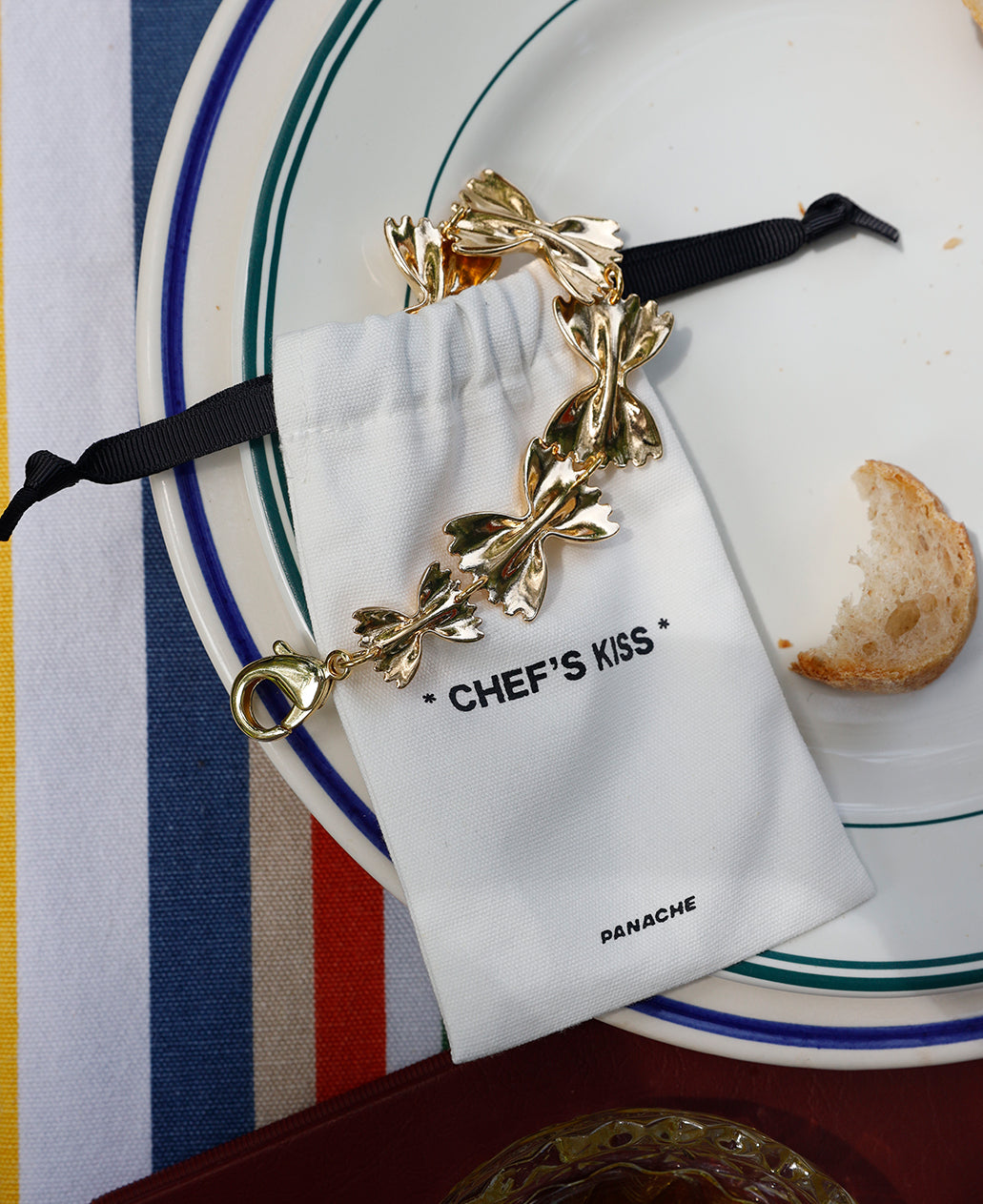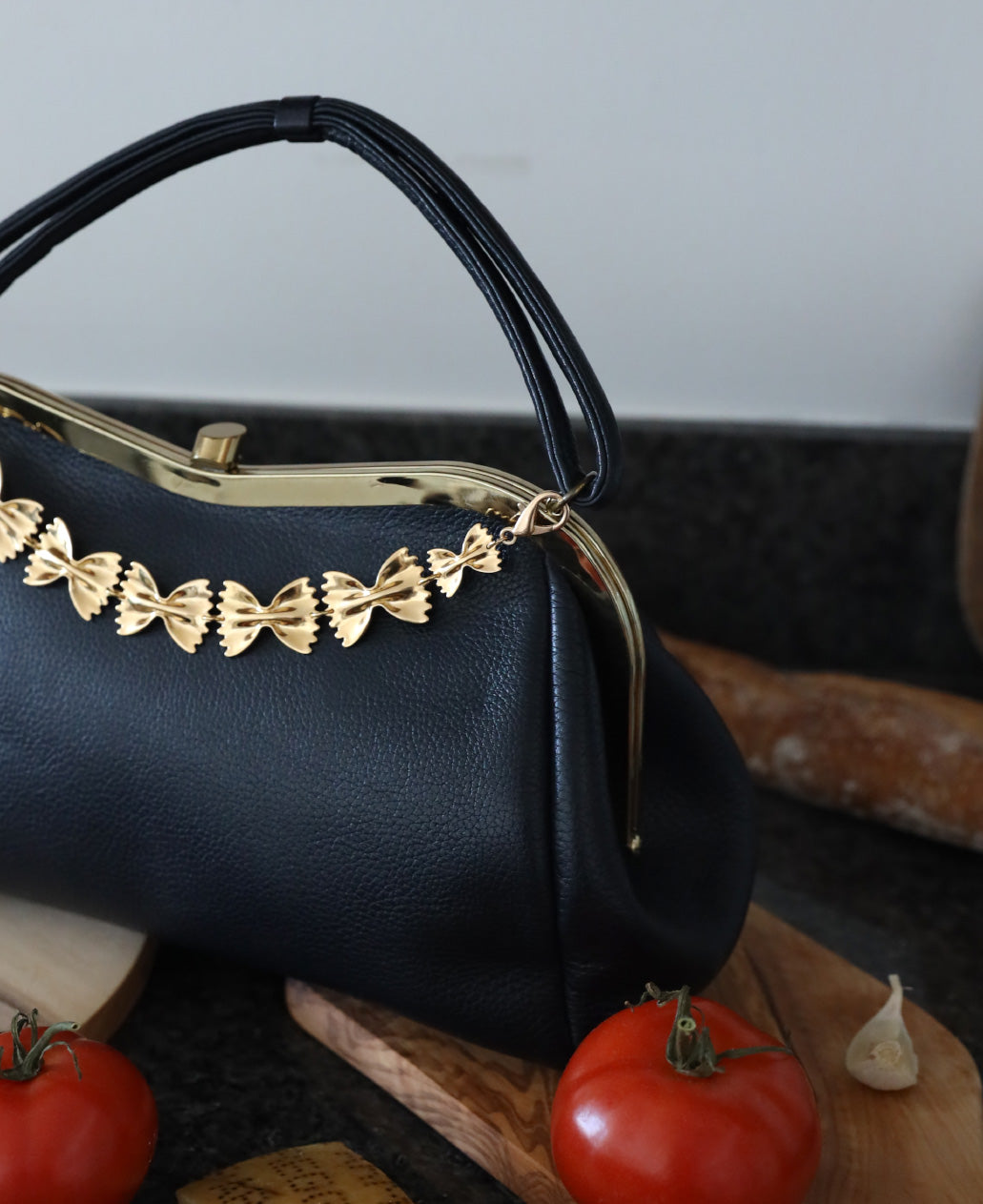 You know how you wish pasta was on every menu? Well, now you can add pasta to any bag you own!
With these BUONA Pasta swoops, you can add a little sparkle of gluten to any handbag or belt loop the options are endless! 
✦ 14K Gold-Plated Farfalles ✦ Strap fits average D-ring thickness 
✦ Swoop is sold separate, bag not included 
✦ 10.25 in. long 
✦ For best swoop action, add to bags under 9.5 in. wide 
Care Instructions: Swoops should be told they are everything good in this world once an hour to increase confidence and compliments. Farfalle are gold plated so avoiding liquids is always a good idea.