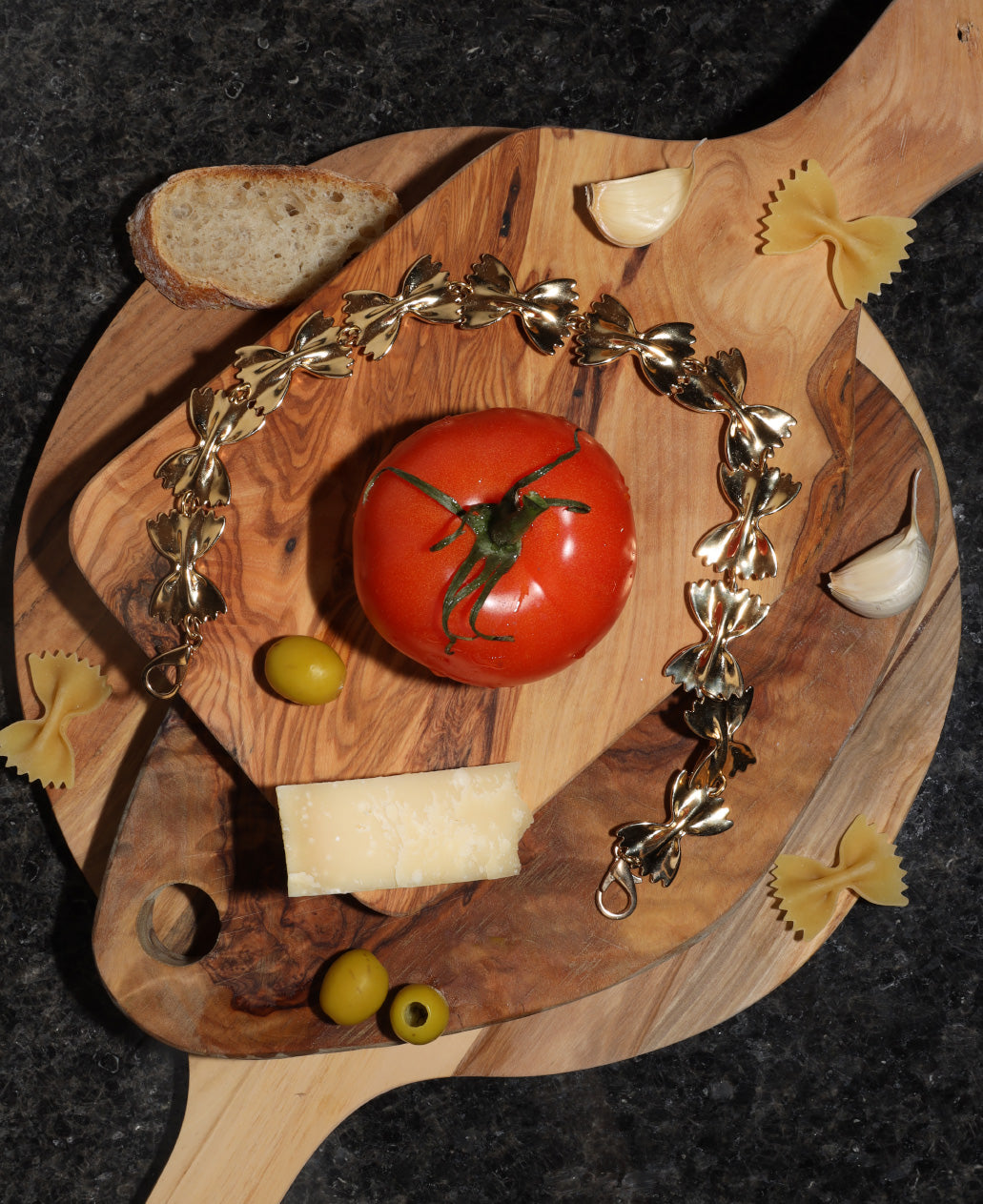 You know how you wish pasta was on every menu? Well, now you can add pasta to any bag you own! Enter the MANGIA Pasta Bag Straps, the best way to let the world know that you're a pasta-loving, statement-piece-wearing, gold-sparkling human.  
✦ 14K Gold-Plated Farfalles ✦ Strap fits average D-ring thickness 
✦ Strap is sold separate, bag not included 
✦ 16.5 in. long
Care Instructions: Straps should be told they are sparkling rays of light twice an hour to increase confidence and compliments. Farfalle are gold plated so avoiding liquids is always a good idea.