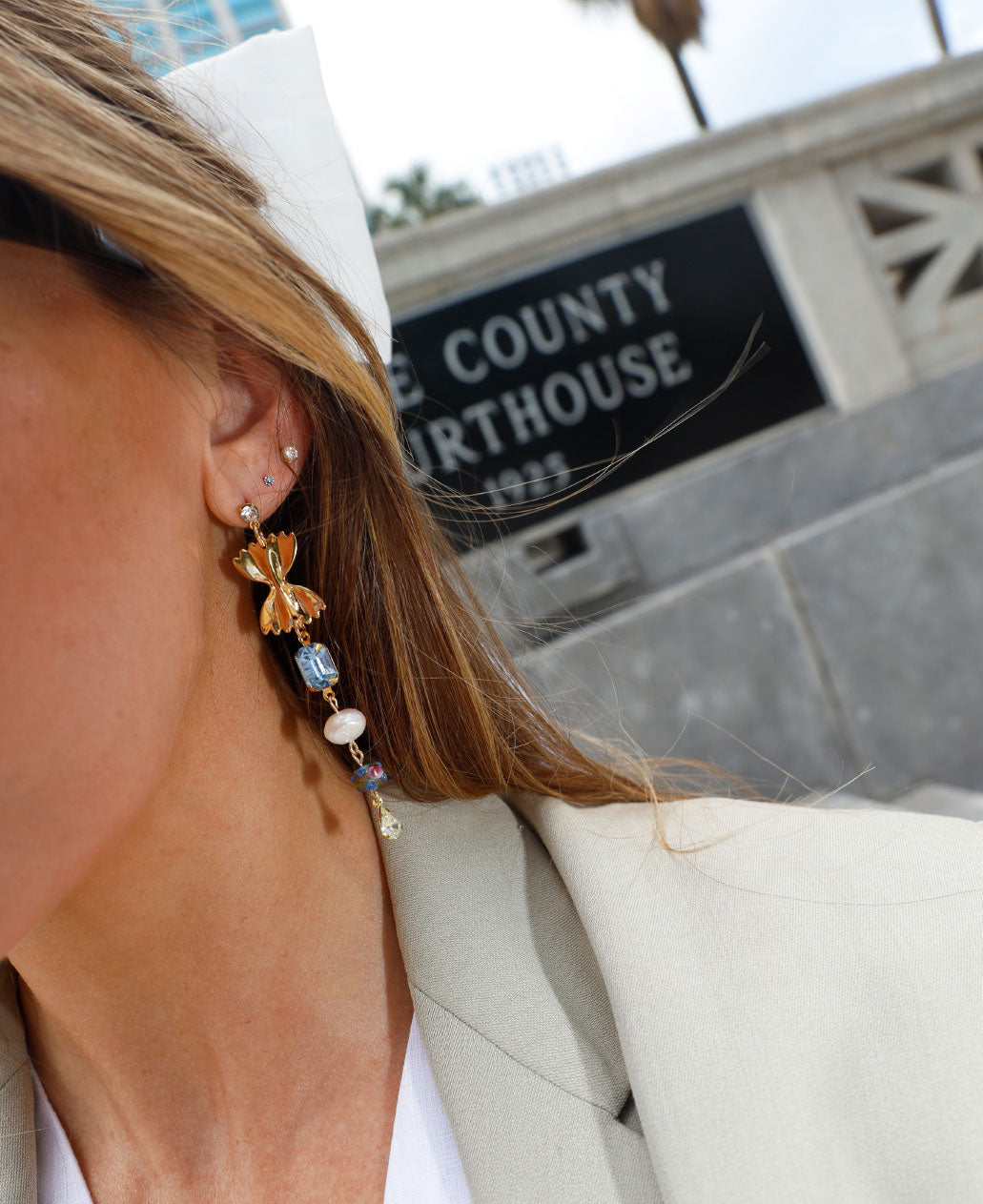 Matrimonio Earrings // HTT x Panache
In collaboration with the uber-talented History Time Travel, we've created a set of earrings perfect to give your courthouse nuptials a little sparkle before hitting Lake Como. Each one is adorned with a 14K Gold Plated Farfalle, Minature Fork, Freshwater Pearl, (Something) Blue Gem, and Venician Wedding Bead.  
✦ Earring Backs: 18k Gold-plated Brass with Crystal stud 
✦ Long and Short option available 
Care Instructions: Earrings should be told they are gorgeous once a day to increase confidence, they should also be kept away from water to preserve the longevity of plated items. 
These are made to order and take 1-2 weeks, if you need them sooner, please e-mail us after you place your order!