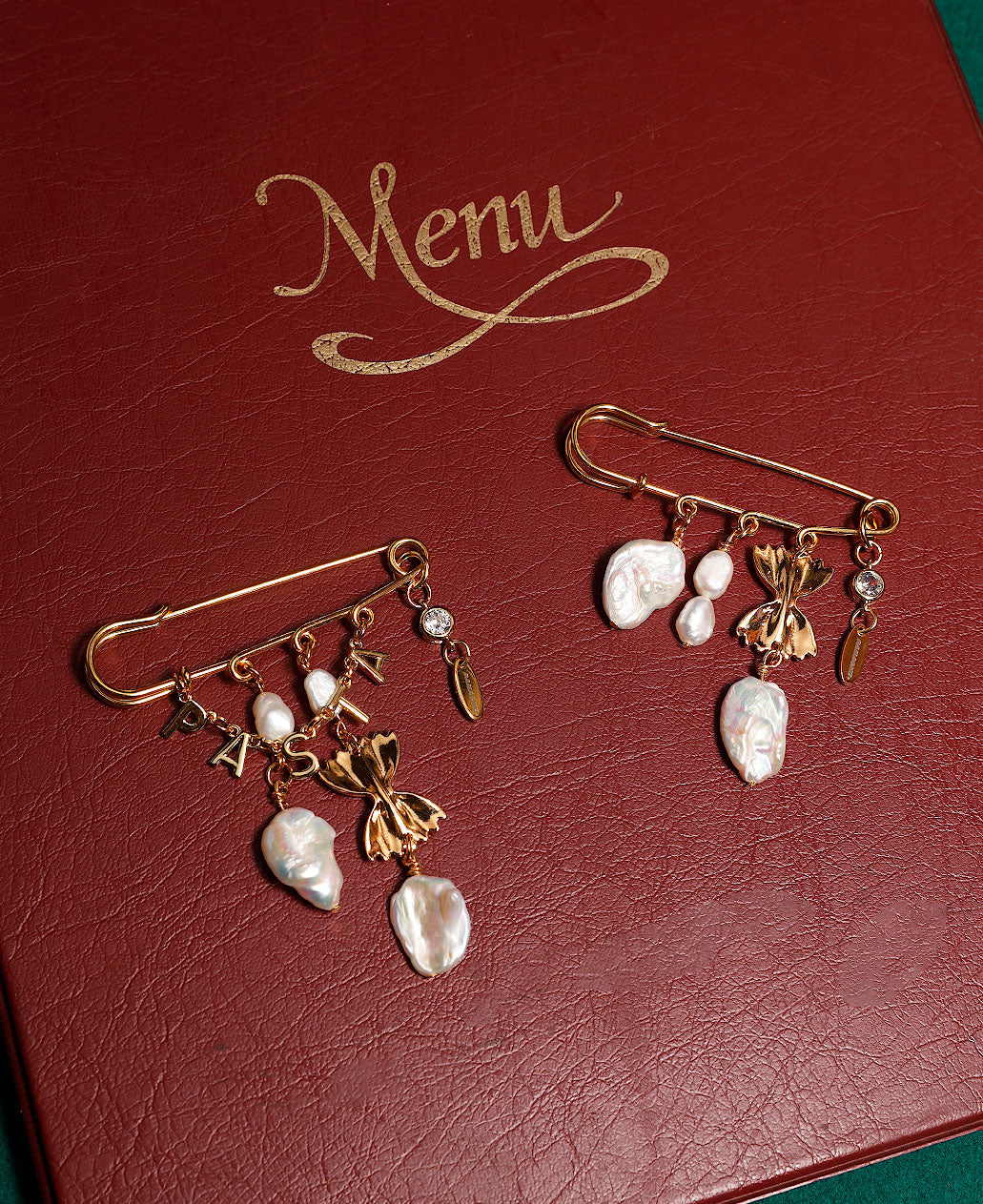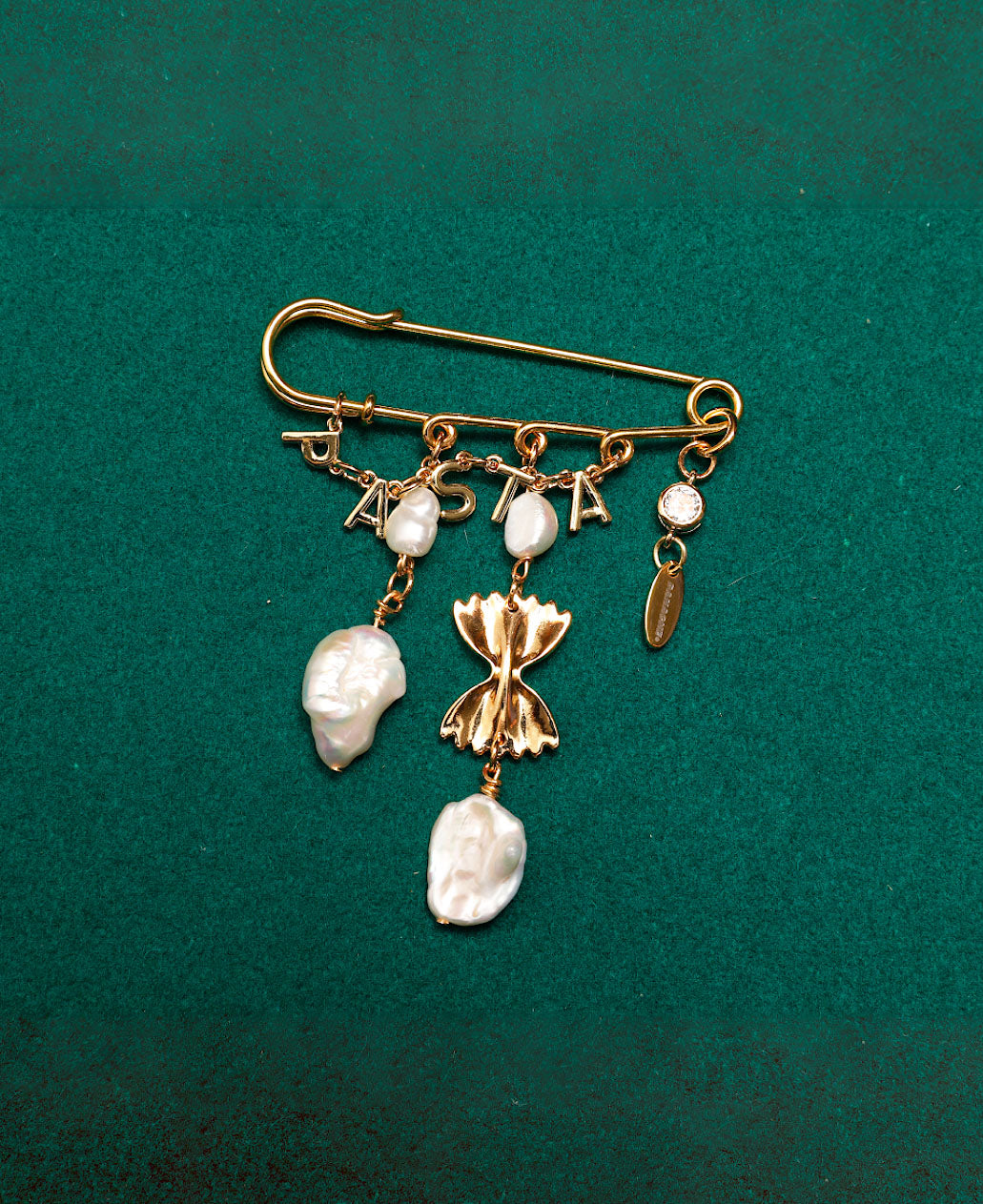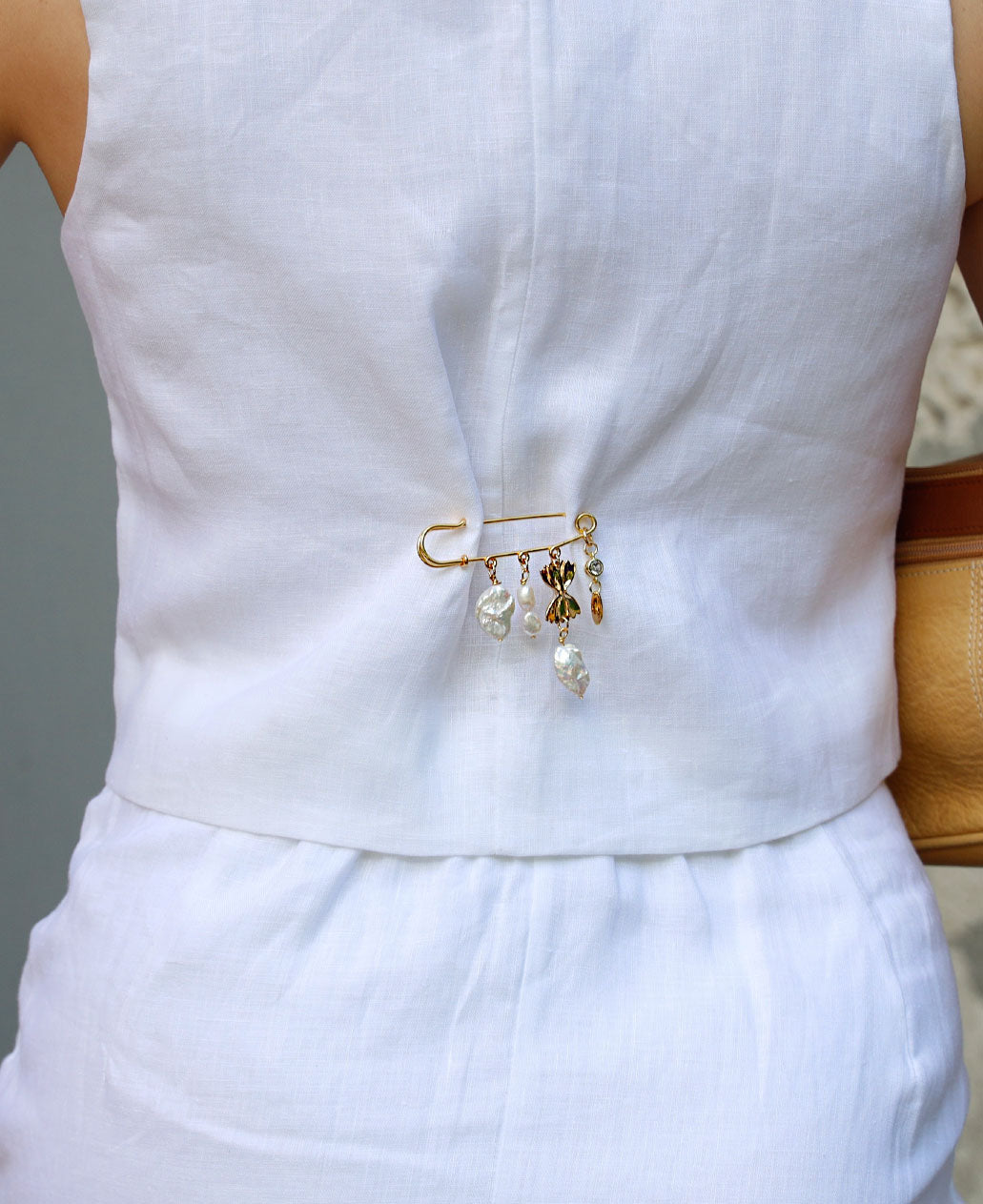 We're bringing brooches back, and when they look this delicious how could we not? Pair it with a minimal look to add some pizzazz or use it to help cinch in a vest or skirt that needs a tiny bit of tailoring. 
✦ Freshwater Pearls ✦ 14K Gold Plated Farfalle 
Care Instructions: Plated items always last longest when kept away from water. This is handmade so handle with care!