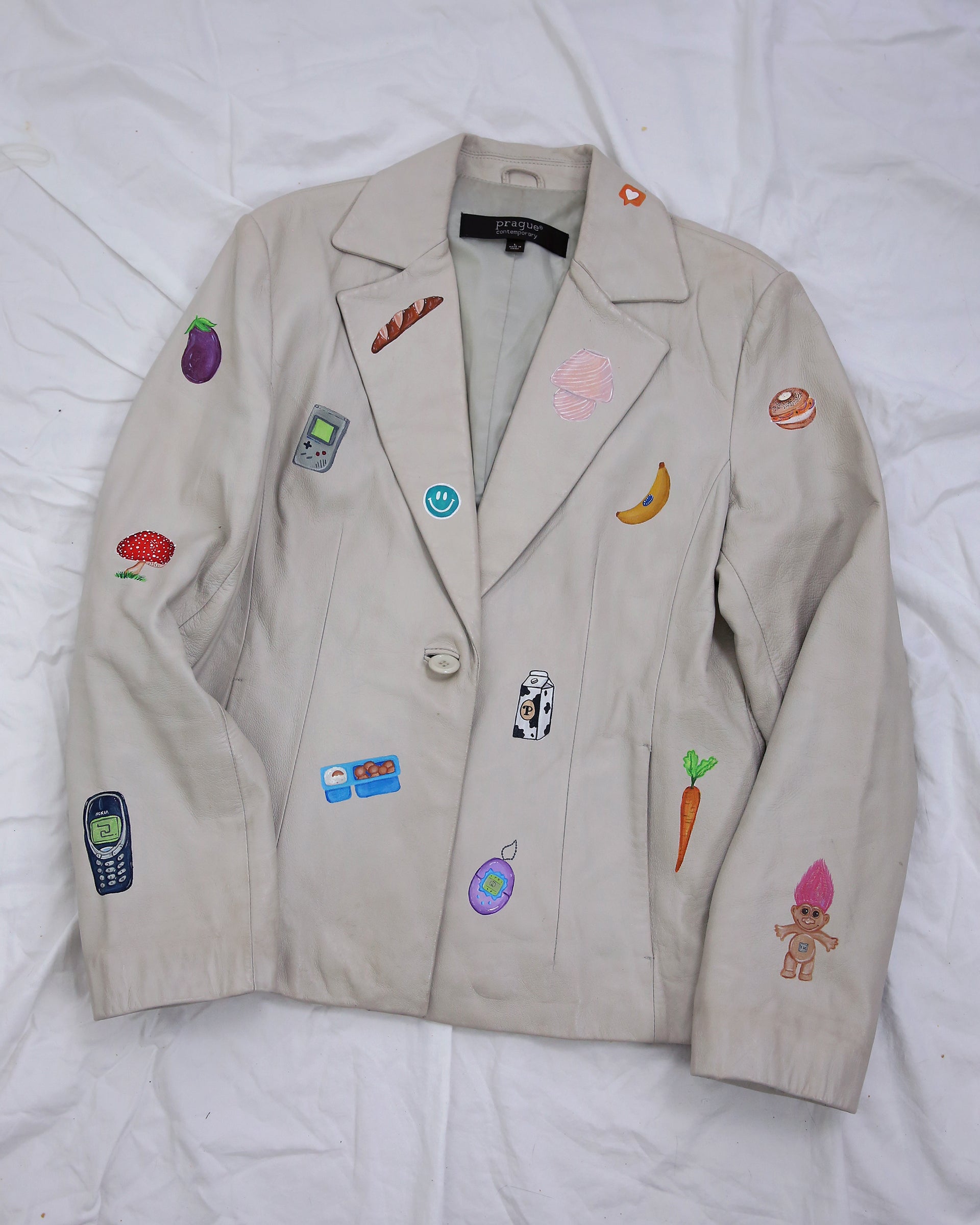 This Icon-ic buttery soft hand-painted leather jacket screams "Tell me you were born in the 90s, without telling me you were born in the 90s". This jacket took over 18 hours to create and is filled with so much love! From mushrooms to internet trolls, this jacket has it all! 
Approx. Measurements: 
Tag Size: L
Bust: 40 in. (when buttoned closed)
Shoulders: 17 in.
Length: 25 in.
Sleeve: 24 in. 
Additional Info:
Material: 100% Leather 
Note: Note this jacket has signs of fading/wear around the inner collar and cuffs of the sleeves. Also, the jacket has pockets!
*Please Note* Items are pre-loved or vintage, they have lived a life before you (maybe even a few). We don't consider signs of aging as flaws, but instead character. However, if there is anything that stands out as a major imperfection will be noted above!