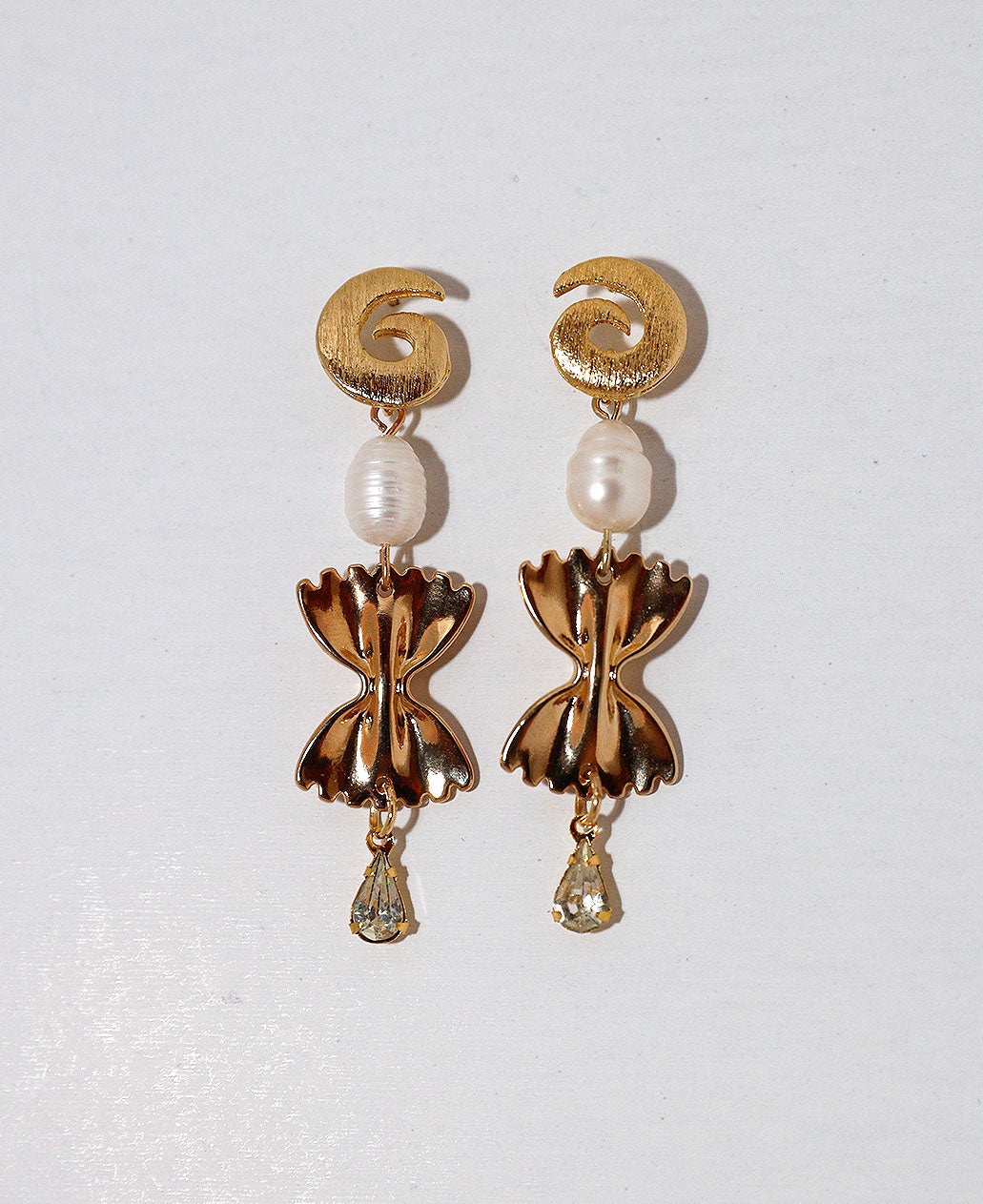 Molto al Dente Earrings // HTT x Panache
In collaboration with the uber-talented History Time Travel, we've created a set of earrings perfect for a Michelin Star outing.
Vintage upcycled earrings adorned with a 14K Gold Plated Farfalle, freshwater pearls and dazzling crystal gems. 
Care Instructions: Earrings should be told they are gorgeous once a day to increase confidence, they should also be taken to dinner (preferably Italian) and flaunted around at least once a week, also avoid water and moisture.