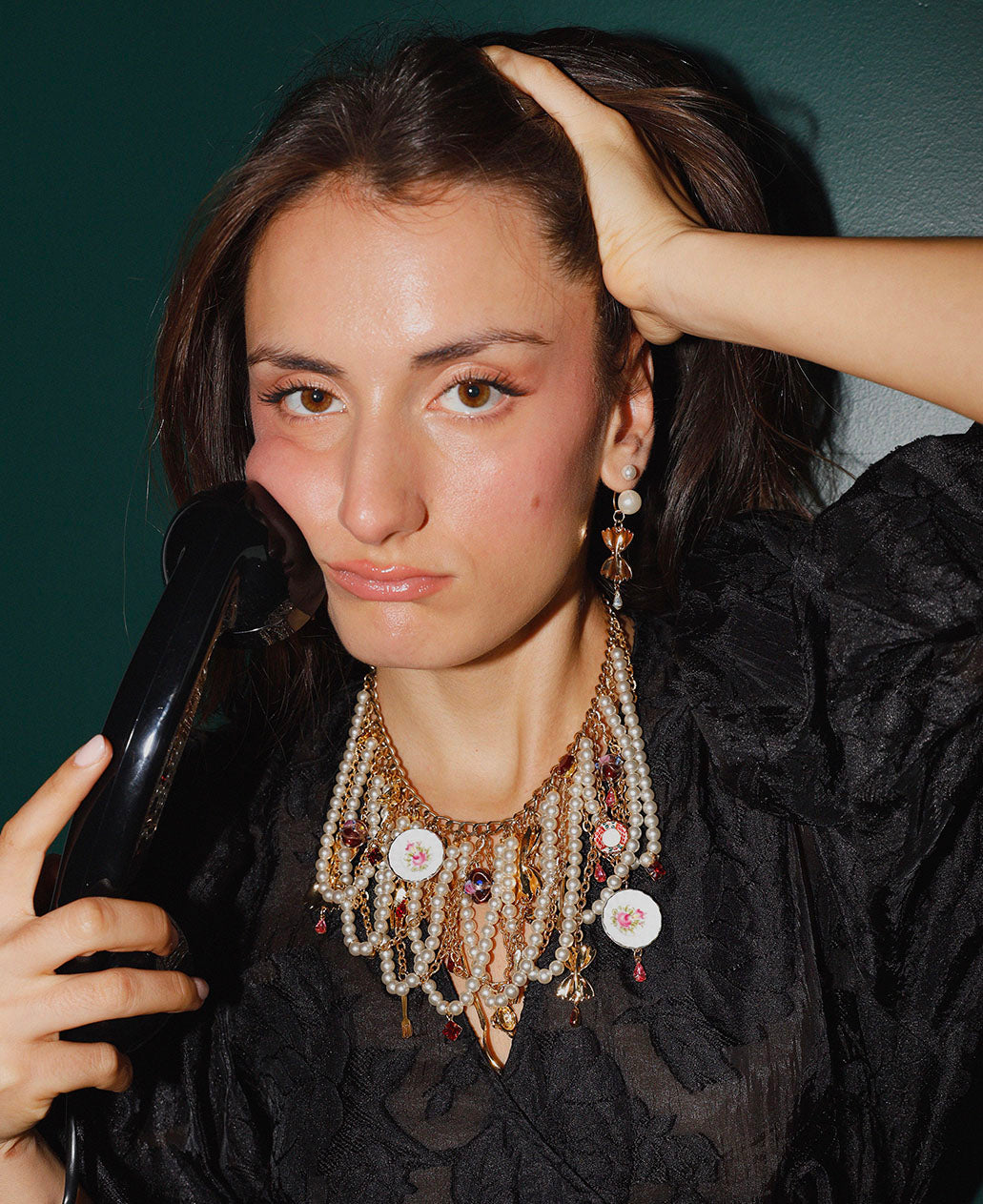 Kitchen Sink 4.0 Choker // HTT x Panache
In collaboration with the uber-talented History Time Travel, we've created the carb-loving choker to end all carb-loving chokers!
Reviving a vintage faux pearl necklace, we fed it with all the necessary carbs to stand out in a crowd. Adorned with 14k Gold Plated Farfalles, a smattering of mixed vintage charms.
✦ Vintage find ✦ Upcycled 
Care Instructions: Choker should be told it's kind, beautiful, and perfect once a day to increase confidence, also keep out and away from water. 
This showstopper is ready to ship.