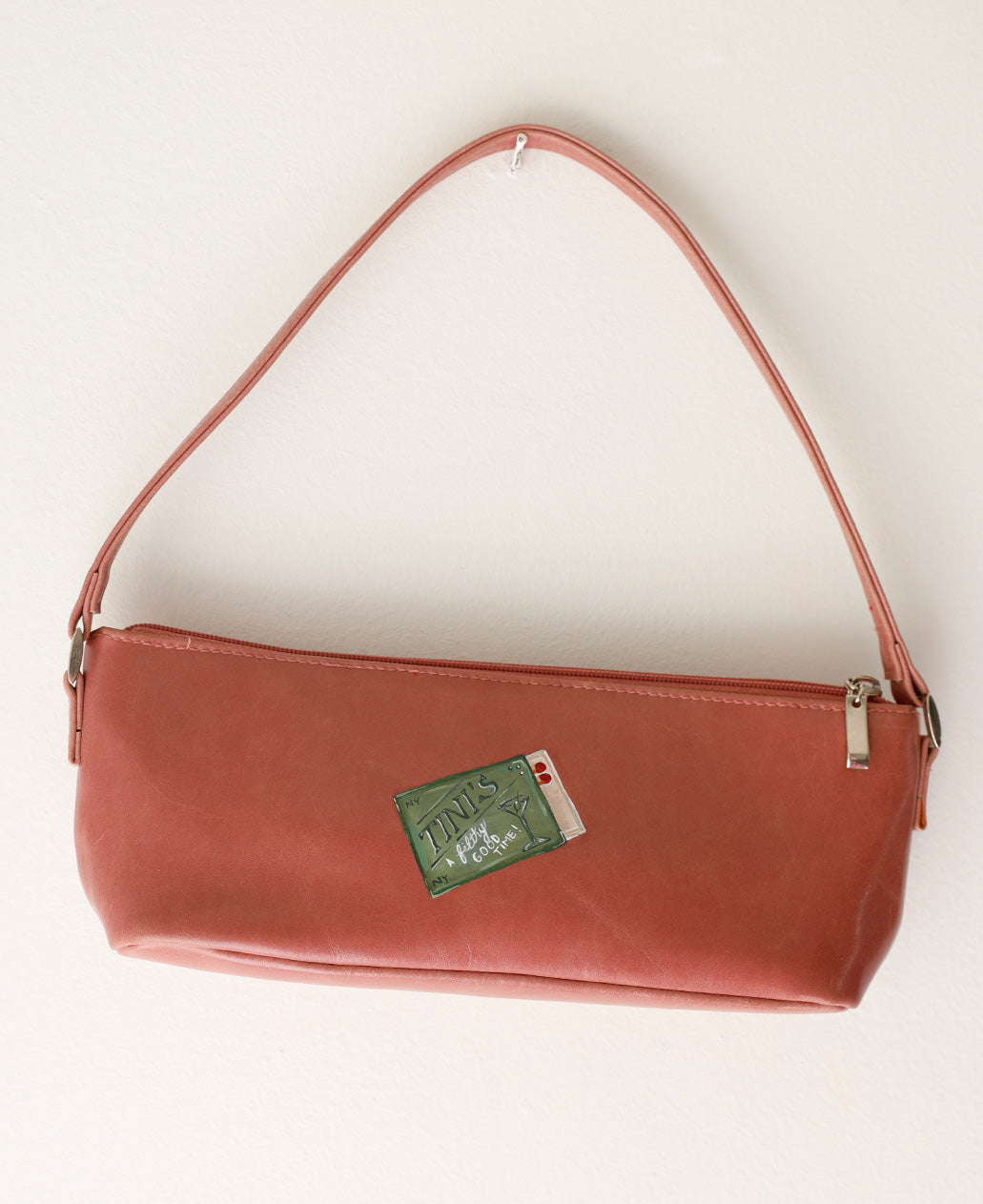 The perfect bag to take on a first date or a GNO. This slim pink baguette bag features a Matchbook from a faux restaurant "Tini's". This little conversation starter is sure to be a perfect Match to any outfit. 
All of our bags are upcycled from pre-loved or vintage handbags and then hand-painted with our signature Panache carbs. 
Approximate Measurements: 
W: 11 in. H: 3.75 in. Strap: 7 in.
✦ Pre-loved find ✦ Color: Dusty Pink ✦  
Please Note: Items are pre-loved/vintage, they have lived a life before you (maybe even a few). We don't consider signs of aging as flaws, but instead character. However, if there is anything that stands out as a major imperfection will be noted above!
Care Instructions: Bags are painted and sealed with leather-grade paint, wipe with a damp cloth to keep clean. Avoid wiping down with anything alcohol-based.
Please allow 7 days for shipping